Time Left!
- No Development Fee
- No Set-up Fees
- No Hidden Fees
- No Contracts
- No Fine Print
- No Risk
- Cancel Anytime
yes! communities only pay a reduced hosting fee for this limited special offer. We'll develop the App for FREE!
​
Saves thousands!
yes! communities limited Special BLACK FRIDAY/CYBER MONDAY Offer!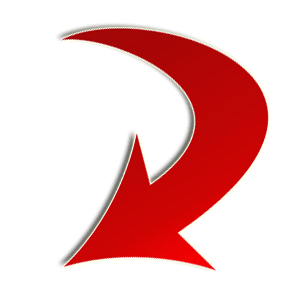 Exclusive Mobile App Residential Portal
Provides your residents an

"

All-in-One stop

"

Mobile solution to everything your community has to offer.

Gives your community a huge advantage over competitors without a Mobile App. Telling future potential residents about your Mobile App strengthens your position over competitors and can increase the odds to influence occupancy.

Reduces the workload for office staff.

If you use other 3rd party web solutions, we can incorporate that within the App at no extra charge.

Currently, yes! communities websites are not Mobile optimized which means when you view it on your phone, the user must "pinch and squeeze" to view content. Having a Mobile App will instantly solve this issue.

Direct potential residents to your Mobile App for all forms and documents.

The App builds and connects your community together. It can help redefine the culture of your community and provide a sense of ownership by being exclusively developed for the residents.
​
​
​
Pages
Announcement Page

- Post all announcements or messages to this page. Residents can view announcements from past to present in 1 spot.

Push Messages

- Push important messages straight to your resident's phone in real time. The message displays on their Homescreen even when it's locked.

Report a Problem Page

- Residents can fill out a form to report a maintenance issue, file a complaint, or ask general questions.

Events Page -

Post events. Residents also have the option to acknowledge if they're going, comment, and post a picture.

Community Forum Page -

Residents can post items for sale, announce garage sales, inform about suspicious activity, or have general conversations.

Lost & Found Pet message board -

Residents can announce a lost pet or one they found. Or post one they've seen.

Documents Page -

Store important documents available to download and instantly view for both residential and potential residents.

Deals Page -

Charge a small monthly fee to vendors for being able to offer their services to your residents. This can offset your monthly hosting fee.

Rewards page -

The rewards page is a digital loyalty card that can be stamped to reward customer loyalty (view the App above to see examples). Charge a small fee to vendors.

News Page -

This page offers news from YES! By default, it's setup for news on promotions and YES articles.

Submit Pictures Page

- Residents can submit pics by using their phone camera. This page is to promote community engagement.

Available Homes Page

- List all available homes with GPS location tag to the specific home.

Photo Gallery Page

- Post pics of your community or pictures sent in by residents.

Social Media Page

- It connects to your social media accounts combining Mobile and Social together.

Many Contact options

throughout the App - Instant call and directions to the office. Great insurance option for kids.

Add as many of your own pages

with our easy to use control panel.

Fully customize at any time

. Change whatever you want, add pictures, add text, etc.

Plus more...